How to achieve impact?
Pierre-Benoit Joly, INRA/TSV
Download Presentation [286.5 kb, ppt]
PARTICIPATION WORKS!
21 techniques of community participation for the 21st century
http://www.neweconomics.org/gen/
I only went to be nosy. I just went to see what was going on and before I knew what had happened I was in the thick of it. I went Friday, Saturday, went back Sunday for an hour or two and then Monday night as well. I thought it was brilliant.
Donna Fallows, local resident, West Silvertown
There's a lot of loose talk about community participation, consultative processes and so on, but it's far from clear that people understand what this means. This guide is invaluable, defining the scene, providing contacts, and shedding light on what is an increasingly important aspect of delivering sustainable development at the local level.
Jonathon Porritt
For me, the future search conference was a personal milestone ... We would have been a lot poorer without the conference. The young people will never forget it.
Jane Yeadon, local resident, Forres, Moray, Scotland
We will also consider how to encourage public participation in decision making ... involving local communities in identifying problems and opportunities ... and in taking action for change.
From 'Opportunities for change', the government consultation paper on sustainable development
But what about its impact?
1. From « single decision » to policy process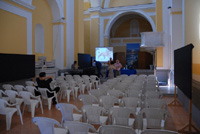 Public action
Collective learning
Collective intelligence
Possible political roles of public participation
Promoting communication between science and the public
Stimulating public debate
Awareness building
Raising sensitivity for method
Agenda setter
Exploration of objectives
Filter of policy alternatives
« Blockade-runner »
Implementation and evaluation of policies
(EuropTA, Butschi and Nentwich)
Table: Roles of participation in TA
Raising Knowledge
Forming Attitudes
Initialising Action
Tech/ Science Aspects
Scientific Assessment (options,consequences)
Agenda setting (influence and stimulate public debate, Introduce visions etc.)
Reframing of debate (propose new initiatives – find new orientation)
Social Aspects
Social Mapping (stake holders, conflicts)
Mediation (help actors reflect and communicate – bridge building)
Propose new decision making processes (new ways of governance – new debate)
Policy aspects
Policy analysis (explore objectives, assess policies)
Restructure policy debate
Decisions about:
Political innovations
New legislation
2.
How are various actors interested to be engaged / take on board the results of Citizen Participation?

Costs and benefits for:
Policy makers
Stakeholders
Media
3. Participation and governance style
Typology of modes of governance (STAGE Report)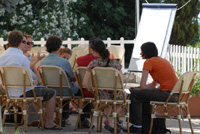 discretionary
educational
deliberative
corporatist
market
agonistic
4. Learning from experience and use of best practices in the design of Citizen Participation
How to impact public policy?

Keys to an increase legitimacy of Citizen Participation (equity, fairness, competence, independent evaluation, publicity, traceability)
How can public authorities be engaged in a participatory exercise?
Introduce a legal provision?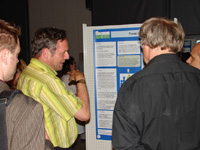 Obligation to « take into account » / detailed answer of the commissioner explaining agreement-disagreement and the link with decision making process.
Public participation and inclusive /distributed innovation processes
How to maximise dissemination? Which Role of the media?
Be professional!
Don't hesitate to invest a lot for high quality!
Stick to the basic principle of participation!